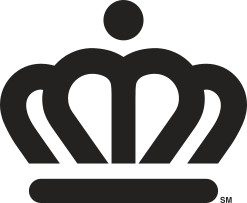 / Opportunities Welcome to EarlyBird, the City of Charlotte Business Opportunities Pipeline! This site is a comprehensive listing of Active and In Development contracting opportunities across all City of Charlotte departments. Projects can be searched using keywords, by commodity code, or using a variety of filters to narrow down opportunities your business may be interested in participating in. Click on the orange Requirements button on the Opportunity to see additional details about the project and specific requirements that may be helpful in preparing to participate in an upcoming solicitation. You can also "follow" a project using various social media channels to get notifications when the requirements are updated, or once the project moves from "In Development" to "Active" status.
If you have questions or need assistance with this portal, contact City Procurement at earlybird@charlottenc.gov.
Aviation
Charlotte Area Transit System
Charlotte Communications & Marketing
Charlotte Department of Transportation
Charlotte Fire Department
Charlotte Mecklenburg Police Department
Charlotte Planning, Design & Development
Charlotte Storm Water Services
Charlotte Water
City Attorney's Office
City Clerk
City Manager's Office
City Wide
Community Relations
Department of General Services
Economic Development
Finance
Housing & Neighborhood Services
Human Resources
Innovation & Technology
Internal Audit
Solid Waste Services
Strategy & Budget
Architectural / Engineering Services
Commodities & Goods
Construction
General Services
Technology Goods & Services
SBE-Small Business Enterprise
DBE-Disadvantaged Business Enterprise
MBE-Minority Business Enterprise
WBE-Women Owned Business Enterprise
From Date
To Date
$10,000 - 49,999
$50,000 - 99,999
$100,000 - 249,999
$250,000 - 499,999
$500,000 - 999,999
$1,000,000 -4,999,999
$5,000,000 - 9,999,999
$10,000,000+
All

In Development

Active

Archived
It seems we can't find what you're looking for. Perhaps searching can help.